Weekly Events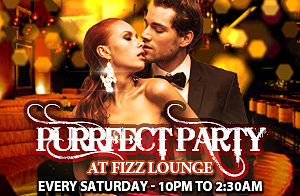 THE PURRFECT PARTY - EVERY SATURDAY @ THE FIZZ LOUNGE
Cash Price Increases at the Door so Book Online & Save Big! Bottle Service Special:We are offering a bottle service on Blue Vodka or Patron Silver for $250 on this event. If you would like to take advantage of this special please BOOK ONLINE by choosing the first ticket option.BUY EVENT TICKETS ONLINE NOW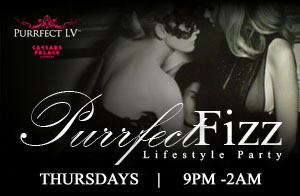 PURRFECT FIZZ - EVERY THURSDAY @ THE FIZZ LOUNGE
Cash Price Increases at the Door so Book Online & Save Big! Bottle Service Special:We are offering a bottle service on Blue Vodka or Patron Silver for $250 on this event. If you would like to take advantage of this special please BOOK ONLINE by choosing the first ticket option.BUY EVENT TICKETS ONLINE NOW



Special Events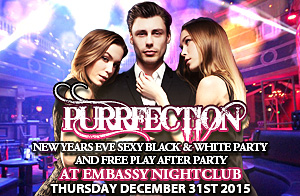 PURRFECTION SEXY NYE BLACK & WHITE PARTY AND FREE PLAY AFTER PARTY @ EMBASSY NIGHTCLUB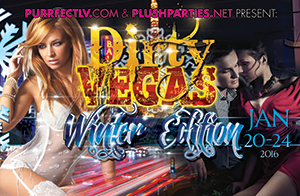 DIRTY VEGAS WINTER EDITION - ADULT INDUSTRY WEEKEND 2016 - EARLY BIRD (TIER 1) DISCOUNT TICKETS AVAILABLE NOW!

Dirty Vegas Winter Edition Team is Excited to Invite you to Celebrate your Lifestyle, dreams and desires for the finer things in life in an inspiring, approachable and fashionable environment.

Enjoy 4 days filled with adventure, Be Wild, Be Naughty, Make Love or Just Sit Back, Relax and Just Be You. Because you going to be in the center of it all. Party Like a Rock Star & Play like a Porn Star.
Customer Raves
I LOVE how amazingly friendly and welcoming Iman is for new friends and visitors to Las Vegas. Every single time I send a note with a question, a request, etc. I get a fast response and an sweet note back - like I'm writing a close friend. Iman is like having a long-term friend and playmate in Las Vegas, and I would encourage ANYONE visiting the area to reach out to her with questions or for advice - you'll never be disappointed :-)
Chris
,
Salt Lake City, UT